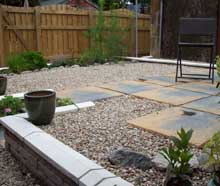 Your drive, paths, patios and steps are a very important design feature of your garden and it is important that as much consideration is given to the design and layout of this as well as the lawn and beds. Professionally designed they can transform your garden.
Whether you are looking for a new drive, paths, patios and steps .. or whether your existing drives and paths are just looking tired, NDW will be able to provide advice and a very competitive quotation to clear, prepare and lay the drive, paths, patios and steps.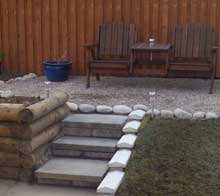 NDW guarantee a highly professional and efficient job that will exceed your expectations and guarantee complete customer satisfaction.
Contact us today on 01340 820 650/07805 116 686 or use our contact form to discuss your gardening requirements.